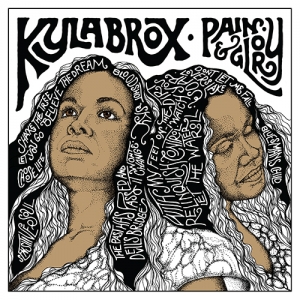 We've just launched a new album, check it out.
Here are some comments from listeners:
I just wanted to say that I have listened through the new album for the first time and was blown away. A very mature sounding album, featuring great songwriting and musical arrangements, allied with a sumptuous blend of blues and funky soul. All rounded off with a great showcase number for Kyla's ever-beautiful vocals.
The addition of the horn section, together with John's keyboard wizardry, some very tasteful guitar, and a banging rhythm section giving a great 'bottom' to the sound, makes for a fantastic musical blend. The time and care that has gone into the making and production of the album, including the packaging, is obvious – congratulations to all. I hope that you can somehow get this album 'out there' to a wide audience, because I'm sure the 'expanded' band sound has the potential for a diverse market appeal. And that will hopefully bring you guys the greater appreciation your musical talents deserve. I wish you every success, and am buying additional copies to send out to friends and family.
Brett Ellwood
C.D on now as I type Thank You. .Firstly Impressed with the sleeve and I would have to go through the back catalogue to see if I think its the best album yet but it must be up there .Fantastic album ,(cant believe its three years since Throw away your blues  ) and sounds like everyone enjoyed playing on it.
Dave Hill